There's good reason why Josh Rudd is recognized around the world as a leader in college baseball recruiting.

ROB FRIEDMAN – MLB & ESPN Analyst, PitchingNinja, FlatgroundApp
---
---
Testimonials
TREMENDOUS CONTACTS
Josh helped us navigate this crazy, whiplash-inducing rollercoaster process called college baseball recruiting. Our son's skills were not in doubt, but as a 5'9" 165 pound right-handed pitcher, we weren't sure there was a home for him at a D1 program. We are so grateful for Josh's organization, advice, energy, devotion, optimism, and, of course, his tremendous contacts in college coaching. With Josh's guidance, our son is headed to play D1 ball next year.
Kristin Grossmann
HAD BEEN THROUGH IT BEFORE
Even though we had been through the recruiting process twice before, we knew that with the current landscape, we needed help. Josh had the knowledge, and the honesty, to help our son through a stressful process. We are very thankful for all he did to assist in finding the right spot while mentoring him throughout.
Leslie Ginder
NON-TRADITIONAL APPROACH
We are so thankful to have had Josh on our side during this crazy, roller coaster ride of the college baseball recruiting process.  Josh not only has an extensive network and thorough understanding of the process, but he also invested the time and effort to know Alex as a person, his current abilities as a player, and his potential for the future.  That's what makes him different from other sports recruiting services. Josh coached Alex through each interaction over the years, encouraged him to bet on himself and in some cases pursue a non-traditional path. These last few months, Josh worked with our entire family to help us understand each step, be patient when necessary and talked us "off the ledge" too many times to count…all while communicating with coaches all around the country on Alex's behalf.  As a result of Josh's guidance, unwavering support, persistence and coaching, our son committed to an amazing school to play D1 baseball! Baseball recruiting is tough for everyone, both players and their families.  Investing in Josh was the right way for our son to pursue baseball at the college level!  His proven, personal approach, and much needed humor along the way, lead to a fantastic outcome for Alex and our entire family!
The Sobol Family
DEGREE AND JOB!
Finance degree from Wake Forest. Student Athlete and a job in NYC starting in July. We truly appreciate all that you did!! Wishing you and your family all the very best!
Neal Meany
VAST NETWORK OF CONTACTS
Thank you Josh for all your help and advice with the recruiting process. Prior to hiring Josh, my son had limited communications and open ended conversations with the colleges speaking to him. Josh is honest and is able to pair student athletes with schools that meet their athletic/academic potential. He is passionate about his job and genuinely cares for the student athletes he is assisting. He has a vast network of professional contacts and was able to get us answers from coaches during the extended dead period of recruiting. I highly recommend Josh Rudd. He was instrumental with my son's commitment to a D1 college.
Jose Cue
BEST PERSON TO HAVE ON YOUR SIDE
Let me tell you, no one warned us how difficult the college recruiting process would be. Luckily we heard Josh Rudd was the best person to have by your side through all the ups and downs. Nic has been working with Josh the past couple of years and we could not have been more pleased with his guidance, tenacity, perseverance and motivational spirit that was there time and time again. Josh has great networks and connections and takes the time to capture unique content and posts regular progress reports. Through the difficult decisions at the end, Josh was there for countless conversations and guidance. We simply could not recommend anything better than working with Josh!
Julie Harris
YOU HAVE NO IDEA
Sometimes you think you know and then you find out you really have no idea. This is what I learned  when it came to getting my son Trig offered and committed to a college baseball program.  Turns out the best move we made was a year and a half prior to his commitment when we hooked up with Josh Rudd to advocate on his behalf.  The athlete ultimately has to prove worthy of the offer but without Josh I can honestly say that chance may not have existed.  Josh knows baseball and in our case found a perfect athlete/program match. He takes a no nonsense approach in an environment that sometimes makes no sense. Thanks Josh for your trusted guidance in Trig's recruitment!
John Browning
YOU OWE IT TO YOUR YOUR FAMILY TO AT LEAST TALK TO JOSH
Josh guided my son and our family through the college recruiting process, ultimately helping my son commit to the Division I program we feel will help him for the rest of his life. Anyone who has been through this process knows that you need help and you need someone that understands the process and can help your son be seen by the right people and talk to the right coaches. I felt like Josh had my son's best interest at heart and guided him to make the best decision. If you have a son interested in playing baseball beyond high school you owe it to him and yourself to at least talk to Josh. I can't thank him enough!
Dave McKernan
WORKS TIRELESSLY
Our Family partnered with Josh Rudd in an effort to align my son's baseball and academic performance with preferred Universities that would be the best fit possible for him. Josh works tirelessly to support players, parents and schools alike. Through his many professional relationships he has the ability to make the right connections that result in future graduates and professional players. We are proud to announce that our son Jack Cue will be playing for Louisiana Tech University in 2021! For all the reasons above, I give Josh the highest of recommendations as a baseball scout. Thanks Josh Rudd for being so committed to paving the way for young athletes.
Anlly Cue
COMPLETELY TRANSFORMED OUR SON'S GAME
From the moment we met Josh Rudd, he continued to educate us and keep us informed with the college recruiting process. We felt we were so far behind because we really didn't know much about the process. He was extremely honest about our sons talent and was not 100% that he could get him to the level of play he needed for him to play college baseball. The first thing Josh did was convince him to become a pitcher. He provided a road map for our son to follow - he said if you commit to this process, your son will play in college, but it will take a lot of work. After 6 months, our son completely transformed his game. After a few college visits, Josh secured a great offer from our sons desired college - Belmont Abbey. We highly recommend Josh and can't wait to use his services for our second son.
Travis Wilson
MAKES RECRUITING EASIER
We have been working with Josh approximately 3 years. He has a wealth of knowledge regarding the recruiting process for his baseball recruits. He is dedicated honest and provides a roadmap for success to find the best fit for his recruits. I strongly recommend Josh as he made the recruiting process an easier task for us. Katja , Jose and Miguel Rosado
Katja Rosado
VERY ORGANIZED
Josh has worked for me the past 10 years. He is an experienced coach who is very organized and constantly communicates with his players and parents. He is very experienced with web site management and social media communication. He is also a blog writer and excellent social studies teacher. 
Rich Hofman
HONEST, PROFESSIONAL, TENACIOUS
I'd like to take a moment and personally thank Josh Rudd for his honesty, professionalism, and his tenacity to fight for my son and fulfill his dream of playing college baseball. Our family was beyond blessed to have met Josh 3 years ago to help guide us thru the college recruitment process. Josh's knowledge of the recruiting process and his connections with coaches from all over the country make him a valuable resource that you cannot afford to be without. Josh is and will always be on your side and without question has your son's best interest at heart. I absolutely recommend Josh Rudd and I thank you for everything.
Chris Cerone
JOSH DID EVERYTHING HE SAID HE WOULD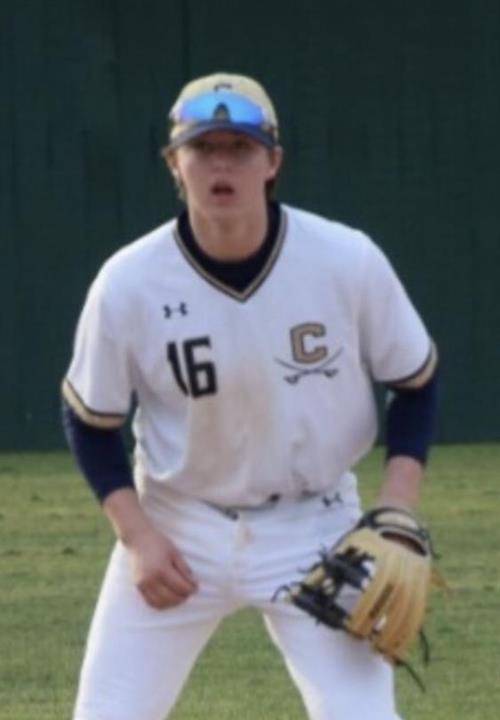 My son was a potential college prospect, and I struggled with how to get his name out in front of college coaching staffs. I had a bunch of questions which I pondered almost daily.  Insert a guy name Josh Rudd. Josh approached me after watching my son play a few high school games. Josh asked if I would be interested in setting-up an appointment so he could explain to my family the services he offers. Josh spent 3 hours on a Saturday afternoon explaining the entire recruiting process. He answered every question my family had regarding SAT test to Small vs Big colleges. I knew this was the right guy to help us because of Josh's openness, and honesty. Josh worked with my son on what schools would be a good fit and what schools would be a reach. Everything Josh said he would do for my son, he did without a doubt. Josh spent countless hours (emails, calls, texting to college staffs, videoing his performance ) all those efforts to get my son's name out to the colleges coach staffs. Josh made special trips to video my son during games. Honestly shook my head a few times thinking 'Man he came all the way out here for my son'. He called my son after every game encouraging him or congratulate him. During the spring and summer my son sparked the interest of a several college coaching staffs. He received several offers from different colleges at the end of this summer. My son accepted an offer from the college listed as his number one college with Josh. So without Josh's guidance, assistance I would probably still be struggling on how to get my son's name out to college coaching staffs. Josh is a blessing and I thank God everyday for bringing him into my family.
Jeff Newton
IMPECCABLE CHARACTER
Josh helped us through the college recruitment process with exceptional knowledge, the utmost commitment, impeccable character and a persistent dedication to our son. I am forever grateful for everything he did (and is doing) for us during this process. Our son has committed to play Baseball at a prestigious D1 University and our family will be forever grateful to him. Our son does not just respect Josh as a recruiter, he sees him as a friend.
Jessie Boza
PUSHED ME. MADE ME BELIEVE.
Connecting with Josh before my recruiting journey picked up was one of the best if not the best choice I made. Josh doesn't get you committed you get yourself committed he just pushes you harder than ever towards that goal of playing at the next level. He was with me through thick and thin this summer and pushed me to that next level and made me believe. I wouldn't even hesitate reaching out if you're needing assistance in your recruiting process. This brand is only going to grow and get better.
Charles Evans
JOSH REALLY DELIVERS
Josh came into our lives in the middle of our son's junior year of high school He was involved with John from beginning as he communicated with him on a very regular basis. Josh's contact with me was great as he was always available and provided great insights to the recruiting process. Our focus was narrow as our son wanted a high academic school and Josh really delivered. He dedication, communication and persistence were greatly appreciated and I would recommend him to any parent that is looking for their son to play college baseball. My thanks to Josh for his commitment to our son (John Meany) in reaching his goal of becoming a part of a great college baseball program at Wake Forest.
Neil Meany
FOREVER GRATEFUL
Mr. Rudd, although I am not one of the kids you technically "work" with, the info you put out over the last year really helped me in finding my dream school for baseball. I'm forever grateful!
Harry
STANDS OUT AS A LEADER
When I first set out to become a CIT (counselor in training), Josh was my first mentor and opened my eyes to how incredible and fun the job can be. From a young age, I went to camp with Josh and he always stood out as a leader in the community and one who deeply cared for the well-being of his campers and peers. Whether organizing an incredible event, coaching an exciting sports competition, or just good ol' fashioned singing by the campfire, Josh was the counselor that I looked up to most. I would highly recommend him for any role in the summer camp environment.
Alex Friedberg
I'VE WATCHED JOSH GROW UP…
I've known Josh from the time he was a young boy, where he had the good fortune of being selected to participate in the Disney Channels' Bug Juice show about summer camp experience, to the present and the happy family man he is today with a beautiful young family. Josh faced some hardships growing up with the loss of loved ones, but he always had the strength to character to see the light at the end of the tunnel, work hard, stay on track and rise above adversity. Josh has an admirable record of personal achievement and success attributable to his work ethics. He is a leader and I believe will positively impact most of the young people he teaches and coaches. It's been said that enthusiasm is contagious, and certainly that is the case with Josh's high-energy approach, can-do approach to life. It is refreshing to meet young people today who are so prepared to deal with and succeed at life. I would certainly avail myself of the opportunity to work with Josh, as he is a terrific leader, coach communicator, and an asset to any organization. Feel free to reach out to me directly for confirmation of this recommendation.
Richard Cabrera
GAVE MY SON CONFIDENCE
Josh was extremely helpful in the recruiting process for my son. He had my son keep detailed and organized record of any schools he was in contact with. Of course, he was also there to answer all of our parent questions as well, but had my son be in charge of the process leading up to this. This in turn gave my son the confidence to be in charge of his destiny. He has just committed to Coastal Carolina for 2023. Thank you Josh for all your help.
Ilisa Crosby
TOP NOTCH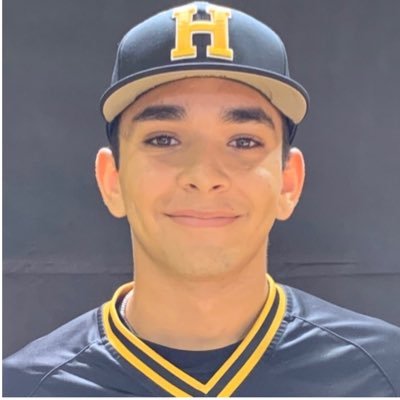 I would like to take this time to thank and recommend Josh Rudd on helping my son with recruiting process. His experience, knowledge and truthfulness of baseball recruiting was top of the notch. He is not a fake! He will tell you exactly how the process works to get your student athlete committed. He looks for schools that fit your student athlete. His work this past year has been excellent. He was always a phone call away for questions that came up. I believe everyone can benefit with Josh Rudd to help with their recruiting process. Thank you Josh for all your expertise with helping Danny's dream come true with continued baseball and with great education at a great college.
Daniel and Denise Diaz
MORE THAN A GREAT COACH
Coach Rudd is more than a great baseball coach; he strives hard to not only help his players excel on the field, but also focuses on their growth off the field. During the summer after my freshman year of college, I played under Coach Rudd with the Florida Legends. He was as a great coach and mentor during a tough time of transition. He really understands what it takes mentally and physically to compete at the next level. Additionally, his ability to relate and connect to his players on and off the field is a valuable coaching quality.
Thomas Troelstrup
JOSH HAS ALWAYS BEEN MATURE BEYOND HIS YEARS
Since our friendship began at a very early age, Josh has always been a proficient manager, communicator and mature beyond his years. While studying at Florida State University, Josh was able to juggle the responsibilities of school with managing a busy, profitable restaurant. I always envied Josh's professionalism and calm demeanor in accomplishing his tasks.
Adam Rickel
EXCELLENT AND INVALUABLE
Our experience with Josh Rudd has been excellent. The college baseball recruiting process is a difficult one to navigate. Having a guide is critical. Josh really is that guide. Josh understands the process and is very honest and realistic about what to expect. Our player especially needed that since 2021 grads have a hugely difficult time since COVID caused such a log jam. Having Josh here next to us, through this time, has been invaluable. He has the connections and respect of his peers and it shows. When coaches are responding to him you can see just how much of that respect he gets. Why? I really believe it to be his honesty. He doesn't sugarcoat anything but that's what you need. Set your goals properly and with realistic expectations. He can help your player. He was great with ours.
Steve Alderfer
THIS WAS AMAZING!
We contacted Josh in April 2022, and our son had a potential offer and an offer by May 2022. This was amazing! considering our son had spent many hours over a year sending out emails and video, and posting on social media with no success of interest. This was extremely disappointing and frustrating. Our son even considered taking a gap year so he could work even harder to get bigger and better at what he does (pitch). Fortunately, by contacting Josh and going through the process, which was very quick in our case, our son has excepted an offer. He is very excited and satisfied with his decision (and we are so happy and excited for him).If it wasn't for Josh's connections and knowledge of narrowing down schools that would fit with what our son was looking for we could be facing another year of disappointment and possibly just settling for something in the end. Josh definitely made a difference.
The Bednarski Family
JOSH WAS THERE FOR US 24/7
I want to say thank you to Josh Rudd for his help in allowing my son to maximize his college recruiting experience. As a former Division 1 baseball player who got the opportunity to play and coach professionally, I thought I knew what it would take to get my son to play at the highest level in college. By the end of my son's sophomore summer, I realized we needed help. Luckily for us, a friend introduced us to Josh. From Day 1, Josh was very honest with his analysis of where he thought my son could play and what my kid would have to do to play at his dream school. The knowledge Josh gave us was priceless. Once the offers from multiple schools started coming in, Josh really shined. His guidance on how to handle the communication and find the right fit was truly incredible. When it came down to crunch time with multiple offers, Josh was there for us 24/7 with advice we could never have thought of or known how to handle without his guidance. As a parent, you always want to put your children in the best possible position for success and hiring Josh truly gave us this opportunity. If your son has aspirations of playing college baseball, you need to speak with Josh Rudd. His knowledge, experience, and honestly will drastically improve your college recruiting experience.
Richard Romano
NOBODY WORKS HARDER
Thank you Josh Rudd for all your hard work with Michael and for helping these young men reach their dreams of playing college baseball! Nobody works harder than Josh Rudd in reaching out to the right programs for your kid, he has shown our family his true commitment and dedication to his work and to ensuring your kid follows the right path in reaching his or her goals. Thank you once again for an excellent job! ❤️⚾️⚾️⚾️
Manny Cordova
EMPOWERED MY SON
Josh was instrumental in getting my son the exposure he needed to go D1. He worked diligently with my son, helping him focus on the importance of academics and athleticism in the recruiting process. Can't thank you enough for your countless hours traveling to games to get video, arranging visits from coaches, social media visibility and most of all - showing my son that he is in control of his future! WCU bound!
Emily Schepel
CREDIBILITY WITH THE RIGHT PEOPLE
Five Stars for Josh Rudd! He worked with our family during the stressful and ambiguous college / baseball recruiting process. I valued his knowledge and experience, and his candid feedback at each step. He knew how to navigate the waters when we didn't. The end result? Our son is a proud college commit!! Thank you Josh for the excellent partnership. You clearly have credibility with the right people.
Nichole Davis
HE TRULY CARES
The college recruiting process is a difficult one to navigate. There are a significant number of items which need to be considered by today's young athletes in order to continue playing at the next level while finding the right opportunity to set themselves up for success from both an athletic and academic perspective. Without question the contacts Josh has built and his ability to get the right exposure at the right time helps place you in a better position than attempting to tackle this process on your own. But more importantly his honesty and straightforward approach throughout this journey, coupled with his true care for finding the right fit for these young athletes is what sets him apart. Our family highly recommends Josh and appreciate all that he has done to support Nick in following his dream.
Rebekah Coggins
DEVELOP LIFE SKILLS
The recruitment process is daunting, but the experience and connections that Josh has made the process go smoothly for us. He was a great advocate for my son, but also taught my son how to advocate for himself and present himself to coaches. The advice he gave my son on preparing for prospective coach phone calls, attending camps, sending emails, and effective social media presence was truly invaluable not only in furthering his baseball career, but also in helping him develop a variety of soft skills that will take him far in life. We are grateful for his mentorship and care for our son as a player and a young man.
Michelle Honeycutt
KEPT MY SON FOCUSED
Josh Rudd was instrumental in helping my son achieve his life long dream of playing college baseball. He was honest with my son every step of the way. He made sure to keep my son motivated during his lowest moments and kept him focused during his best times. He helped my husband and I navigate the recruiting process every step of the way from contacting coaches to recording videos to social media - he made sure that everything we did was time well spent. In addition, he helped us navigate the endless amounts of camps and showcases so that we did not waste money on the ones that were not worth it. Although my son had lots of help from his high school and travel coaches and obviously put in thousands of hours of work on his own, I can honestly say that Josh made a huge impact on my sons recruitment and eventual commitment.
Melissa Piedra
USE OF TECH TOOLS HAS IMPRESSED ME
I worked with Mr. Rudd for two years at SLAM Academy in Miami where I was the IT Specialist. Among classroom teachers, he possesses some of the best technology skills that I've seen. Mr. Rudd's use of online resources, computer programs and a variety of tech tools has impressed me.
Walter Gonzalez
I THOUGHT I KNEW IT ALL…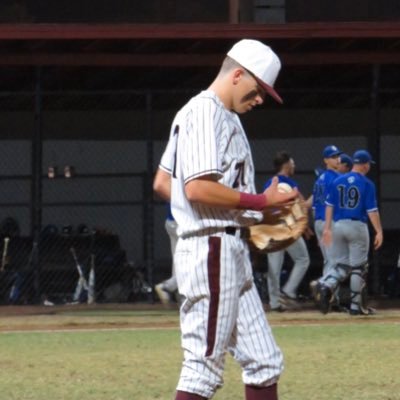 I met Josh the summer before my son's Freshman year in HS when Josh coached him during summer ball. Josh was working with a recruiting service and he approached me about taking my son on as a client. I have two other children who are/were D-1 athletes in softball and baseball. I kept putting Josh off because I figured I helped my other kids obtain their goal of playing D-1 sports I can do it again on my own for my youngest son and don't need a recruiting service. I kept in touch with Josh during my son's Freshman and Sophomore years in HS. We became friends and the summer before my son's Junior year I gave in and enlisted Josh's assistance with my son's recruiting process. I can say, without a shred of doubt, it was the best thing I ever did for my son. I thought I knew it all since I went through the recruiting process with my other two children. I could not have been more mistaken. My youngest son just committed to attend and play baseball at Gardner-Webb University. This WOULD NOT have happened without the guidance, knowledge and personal connections that Josh has with numerous college coaches at all levels. He is the most honest and knowledgeable person I ever met in the recruiting process. If you have a son who has the athletic ability and more importantly the academics to play at the next level and want a reliable/trustworthy person to guide you through the process, I would look no further than Josh Rudd. Thank you Josh for everything you did for my family. Go Bulldogs! ⚾️⚾️
John McKenna
STRAIGHTFORWARD AND RESPONSIVE
One year ago, we met with Josh Rudd and decided to team up with him to assist in the recruiting process for our son. He immediately provided us with a wealth of information, including contacts, suggestions on how to navigate an overwhelming and often confusing process, videos and much more. Josh has provided guidance on academics, communication with prospective schools and helping to determine what events were important with the overwhelming number of camps and showcases available. He has been straightforward and very responsive to all communication. We feel that Josh was instrumental in our son achieving his dream of having the opportunity to play baseball in college . It has been a pleasure to work with Josh during this time, and we would recommend him to anyone with the aspiration of playing baseball at the collegiate level.
Mark Gugino
THE PERFECT PERSON FOR SERIOUS RECRUITS
Josh's guidance is vital in understanding the recruitment process, especially during these times where the rules are changing. He is friendly, knowledgeable, and very organized. He is always prompt to respond to our questions, and communicated directly and honestly. He has relationships with many coaches which helped tremendously with getting extra exposure and he's always ready to Tweet! We are extremely happy that we utilized his service, as Josh is the perfect person to help us navigate the process en route to a commitment from a Major Division 1 school. If you are serious about playing at the next level, Josh is the guy!
Laurie Gary
AN EXTRA LOVING, CARING PARENT
Life as your typical parent to a "potential college athlete" can be grueling. We are mostly unfamiliar with the process and tired of getting mixed messages from the personal research. Then the invite emails start pouring in like refreshing lemonade on a hot summer afternoon. All to figure out that some of the lemons are limes. The camps/showcases are a source of income for something. The colleges need them to help the underfunded program keep the assistant coaches living slightly above the poverty line in real life. I think the camps are a great opportunity for kids to see their potential and definitely needed for the schools. If they stand out they will be found,  but a good number of the players will quickly see where they rate. Well then you have a "real recruiter" a person whom leads the horses to the water and tells them to drink. He's not going to hold their head down . As a parent we are to give our children the tools to succeed. We don't necessarily have to swing the hammer, write the essay, or do the project for them. Josh is that extra parent in the process that has the knowledge of the process but doesn't do it for them. He lays the tools out, he gives them the materials and he does what a loving caring parent should do. A little behind the scenes work and a nudge here a nudge there but mostly guides the recruit in the direction that is likely best suited for them. I could not be happier as a parent to have found someone with that direction. His teacher background definitely was a key part in the process for me as a parent in this instant gratification world we live in. He allowed my son to grow, learn and  become a good self advocate. He still stood in the way if the path was a dead end or was leading to a cliff.  Thank you Josh Rudd "The ultimate recruiting coordinator" you were the most gratifying part of this grueling process.
Scott Martinez
TAKES THE TIME TO EXPLAIN
Josh is a great coach! He enjoys working with the kids and you can tell. Josh takes the time to explain the game and helps develop the kids to move forward. My son had a great summer! He learned a lot and really enjoyed himself.
Scott Novik
WILL SAY THINGS YOU MIGHT NOT LIKE TO HEAR
Josh opened our eyes to D1, D2 and Juco programs that we did not know existed and never considered because we were not educated about how good these programs and schools were. Josh made our son get organized and taught us how to properly film video and navigate social media. With his strong following of college coaches, he was able to give our son opportunities that we could have never given him. At the end of all the ups and downs, our son was able to find the school that was a perfect fit for him - a D2 program that is close to home, fights to go to the World Series every year and offers a major that he wants to pursue. I highly recommend hiring Josh for his services. Josh stuck to his word when he told us that we would be driving the car during our son's recruiting process, but he would be giving us directions all the way to our final destination. Josh is a no BS guy; he will say things you may not like to hear about your son, but it is always something that you need to hear. The college recruiting process is very stressful because it is such a big decision and Josh can eliminate a lot of that stress.
Jim and Dina Prendergast
A FRIEND FOR LIFE
Carter & Josh Connected last year in Atlanta. Carter immediately knew he wanted Josh on his side. Thankfully we went with his intuition as we didn't have a clue of the challenges we were about to face in college recruiting. Josh has a great evaluation of talent, he is very straight forward , lets you know what goals are reachable. He will not set your athlete up for failure. When asked about different colleges, there wasn't a college coach he didn't have knowledge about. He stays up to date on any and all coaching changes with all levels of college baseball. Josh built a personal relationship with Carter, Our Family and was always available to help answer questions/concerns. We may of had Josh as a recruiter for a short period but I know our family has a friend for life!
Christy DeVore
TERRIFIC TO WORK WITH
Josh was terrific to work with. He was attentive to our needs, responsive, and got the job done. Josh is incredibly knowledgeable, and he delivers on his word. Josh will not sugar coat the details - he tells it like it is and helped guide my son to identify the perfect fit for his college needs. I strongly recommend Josh!
Jay Crosby
College Baseball Sherpa
The closer we got to our son approaching college, the more we realized that the recruiting process was going to be a daunting task.  Will the school be the right fit? The right coach? The right camp? Our son's skillset now vs at graduation? Academics? The portal?! etc, etc. We had no clue where to start; and even worse, when we do start where do we go without going crazy. We were introduced to Josh Rudd.  Josh was fantastic from Day 1.  Guiding our son thru a methodical, organized, approach to find the best fit for our son.  You can climb Mount Everest on your own, or maybe even with your teenage son...but you will enjoy the journey better with a Sherpa to guide the way.  Josh is the "sherpa" for the college baseball recruitment journey, guiding these young men thoughtfully along the way.  His coaching contacts alone are invaluable.  Thank you, Josh!  We thoroughly enjoyed the journey and are looking forward to watching our son play college baseball!
Gloria and Jared Hatcher
WE COULDN'T BE HAPPIER…
As a current HS coach my son needed another voice as his advocate for colleges. Josh has put together a complete recruiting system from start to finish. He puts the kids in charge of their own recruitment, holds them accountable for it and works his tail off to get them in front of the school that is best for them. We couldn't be happier with the school my son has chosen for his college baseball career. There is no way that would have been possible without Josh Rudd. If you are struggling with the recruiting process, Josh Rudd is your answer. I could not recommend him higher.
Joe Decker
UNMATCHED VERSATILITY
Josh Rudd has been at SLAM Miami since the inception of school. We were extremely lucky to open our school with such an experienced teacher that was able to assist us with multiple job duties. As the school's vice principal, I've had the pleasure of working with Mr. Rudd on numerous projects around the school. Not only is he an excellent teacher, but his versatility has been unmatched around campus. He's done a phenomenal job designing and managing our website, mentoring other teachers, contributing to school functions and so much more. Josh Rudd is a fine family man that I'd highly recommend for any role he has his mind set on.
Rey Breto
HE'S YOUR GUY!
If you're looking for a guy to help promote your program or help you find a college home. @JRudd_Scout is your guy! Does a great job! Highly recommend him!
Aaron Hilt
HIT OUR TARGET SCHOOLS
Coach Rudd has gone above and beyond to help us out with this recruiting process. We've had the honor of knowing Josh for many years and I think we are very fortunate to be in the position we are in due to his hard work and dedication to our sons needs. Our son always wanted to go to a JUCO so that was the first thing we did with Coach Rudd is target schools of that style and with that we were given many opportunities from his contacts and we where very lucky to get an outstanding opportunity at one of the best JUCOs in the Country.
Dave Montiel
LIVED UP TO EXPECTATIONS AND MORE
If you have a son that has the desire to play baseball at a higher level after high school, then I highly recommend contacting Josh Rudd. When our son expressed that he wanted to play beyond high school, we had no idea what to do. We learned about Josh and how he has helped players with college baseball potential in navigating the recruiting process. Josh was very straightforward and candid in discussing with my wife and I along with our son where he saw his potential and where he did not see it. He laid out clearly how he could help in getting our son noticed and on college program's list as a potential recruit. No pressure, no hard sales tactics to hire him. Josh Rudd lived up to every expectation and more. His work in helping our son was invaluable and we have no doubt that if it were not for Josh, our son would not have gotten the offer and agreed verbal commitment to play baseball for his dream school. Thank you Josh!
Bill Higgins
HIGHLY RECOMMEND
Josh's webinar on college recruiting and social media was informative and filled with appropriate information for my son in his pursuit of playing baseball in college. I highly recommend Josh!
Brett Brakel
SHARP, HARD-WORKING AND AMBITIOUS
Josh is a sharp and hard-working sports writer who I would recommend to any organization looking to add someone ambitious and dedicated. His work stands out among his peers as Josh was asked to write a noteworthy piece in the annual RotoWire publication after only one year with the company. He's an all-around gentleman, easy to get along with and a team player. Someone I'd vouch for.
Vlad Sedler
GREAT INVESTMENT
I will recommend Josh in a heartbeat! He is knowledgeable and super involved throughout the entire process. He was patient with my son's and our 1000 questions. It was a great investment, a great decision we made! Josh thank you for everything and your continue support with Luis!!! My boy is now a college student athlete!!!
Denise Uraga
TRUSTWORTHY & KNOWLEDGEABLE PARTNER
We are so appreciative to Josh Rudd for his outstanding support in helping our family navigate the recruiting process. Josh demonstrated professionalism, knowledge, and unwavering support from the very beginning. Our son has always aspired to play baseball at the collegiate level, but the abundance of options and complexities of the recruitment process were overwhelming. Nonetheless, Josh showed remarkable patience and understanding by taking the time to get to know our son and his preferences and goals. Josh's guidance and advice were invaluable in navigating social media, creating a standout highlight reel, coordinating calls with college coaches and attending camps. Throughout the process, his attention to detail and expertise were evident, and we always felt that our son's best interests were his top priority. Thanks to Josh's support, our son was ultimately offered a spot on a fantastic baseball team at a Power 5 school that was the perfect fit for him both academically and athletically. We are grateful for Josh's assistance throughout the journey. I would highly recommend Josh to anyone in search of a trustworthy and knowledgeable partner in the college baseball recruiting process. He went above and beyond to help our family achieve our goals, and we could not be more thankful for his assistance.
Joe and Kelly Crider
MADE OUR SON'S DREAM A REALITY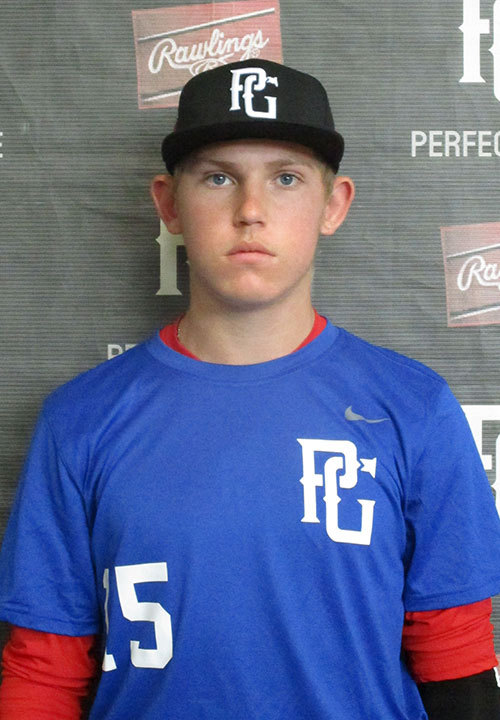 If you need to get the job done Josh is your guy!!! We can't thank him enough for what he has done for our son. When the times were hard he kept us up to date and had us feeling better about the recruiting process. Since the first time we met josh he always kept us informed and kept it 100% with us. We don't know where we would be if we never had Josh. He has helped us tremendously and helped make our sons dream to play D1 baseball a reality. Thank you so much Josh for everything you did and helping Anthony commit to Army West Point. Josh is one of the best if you are in need of someone for recruiting Josh is the person to go to.
Cindy Nelson
FAMILIES HAVE NO IDEA
Josh was a great fit for our son. We hired him at the beginning of the COVID pandemic. Things were crazy and he was able to help us sort through the mess. We would have never known how to market our son without Rudd. From sorting through what workouts to attend, to how to communicate with college coaches. Josh answered all of our phone calls and texts, and always told us the truth - even when it's not what we wanted to hear. He has an extensive network and direct connection to all college programs. He did a great job marketing our son and helping him get to the point he's at now. He provided opportunities for my son, from playing with travel organizations to communicating with colleges. I am forever thankful for his services and patience. I would recommend Josh to any family - especially now a days with the current college landscape. It's hard enough to get to the next level and find the right fit - but with the transfer portal, it's even harder. Rudd holds a lot of inside knowledge most families have no idea about.
Brandon Formyduval
PERSISTENT AND DEDICATED
Josh helped us navigate the difficult course of college baseball recruiting coupled with our son's desire for a high academic university. Josh was persistent and helped John commit to Wake Forest University. We appreciate Josh's commitment and dedication to help our son find the right opportunity and university for him.
Karen Meany
OUR TRAVEL AGENT AND TOUR GUIDE
The recruiting process is like visiting a foreign country for most parents. We don't always speak the language or know what are the best places to visit. Josh was our travel agent and tour guide. He set the correct expectations, guided us along the way and advised us on our decisions. I would highly recommend having Josh guide you and your son on your recruiting journey.
Kevin Robbins
TAUGHT US HOW TO COMMUNICATE
My son Jake and I met Josh this winter while batting at SBA. He was very professional and we could tell early on that he had the trust and respect of a huge network of college coaches. Josh not only helped Jake get seen by these coaches but he helped him make decisions, taught him how to text and communicate with coaches, and helped keep the momentum going. He even help negotiate our final deal with one of Jake's top choices. The recruiting process is a stressful one for sure. I would highly recommend Josh to help with the process!
Scott Cunningham
JOSH IS THE GUY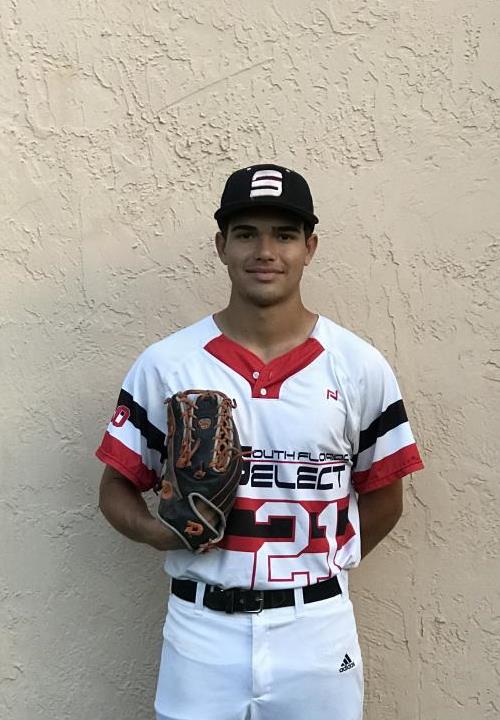 If you are in the search up recruitment for colleges, I recommend Josh Rudd to help you in this process. Personally it helped our family going through the process of getting my son recruited, he really knows what he's doing, he has a great work ethic, he really cares about the kids and their families so if you are looking for some guidance in the processes of college baseball recruiting this is the guy that you need to talk to. I recommend him ?%. Thank you Josh for all the work that you have done in helping us through this process.
Abneel Melendez
⭐️⭐️⭐️⭐️⭐️
There are just some jobs in life that should be left up to the experts: bee keepers, steeplejacks, snake venom milkers and college recruiting scouts. Let me put it to you this way: If you want your student athlete to end up at the right school for him or her, you do not want to take on the recruiting process yourself. Working with an expert will save you time, money and lots of frustration. Although we had a solid start, Josh helped us to cut through the clutter, avoid money-making camps, talk only to those coaches with the right academic and athletic fit, and ultimately seal the deal with a great program. We're a happy family! No matter where you are in the process, Josh's connections, candor and credibility in the industry will help you, and your student athlete, to get where you want to go.
Beverly Buchman Williams
THIS HAPPENED BECAUSE OF JOSH
If you are looking for your son to play college baseball at the Division 1, Division 2, Division 3 or Junior College Level, I would highly recommend you conduct Josh Rudd to help you. As soon as we signed up with Josh Rudd, my son Kyle Morse a right handed pitcher immediately received contact from a number of college baseball coaches. The reason this happened is because Josh put together a baseball plan for my son Kyle with the goal of him playing college baseball. Josh and my son identified the colleges and universities for baseball based on my son's abilities and went to work. Josh filmed my son at baseball tournaments and posted quality videos that helped sell college baseball coaches on Kyle. Within a short period of time through Josh's hard work and persistence, Kyle made a commitment to Nova Southeastern University. Thanks Josh!
Kevin Morse
INTERNATIONAL STUDENT SUCCESS
It was nearly two years ago we first met at the travel team meeting. I was impressed about all the information you were giving us and I realized that my son wouldn't be able to manage the entire process without the support of a professional. I am so thankful for putting Marco with you, especially as an international student, and for guiding him all this time. You're perfect with how you talk to your players and how to make them work on their dream and I just love your expression: I´m in the car with you, but you are driving. Having you in the car with Marco has been a great support and I would always really recommend this guiding to every parents and student. Muchas gracias, Josh!
Susanna Esser
WORKED JOINTLY WITH OUR TRAVEL COACHES
Our family can't thank Josh enough for his advice and guidance through the college baseball recruiting process for our son Mason. From our very first meeting, Josh demonstrated the value of his partnership by explaining the recruiting process and setting clear expectations to Mason and our family. He helped us stay organized by sharing a tracking system that managed our universities and the conversations details. Josh proactively contacted coaches to share Mason's recent performance and any upcoming tournament events. He helped prepare him for conversations with coaches by talking about the types of questions that were important for him to ask when making his decision. Josh was always honest about Mason's performance and directed him to the events that would provide the most return. Throughout the process he stayed in touch to ask for information including videos that he felt would be useful to prospective coaches. Josh also built a strong partnership with our travel coaches and worked jointly with them to support Mason's recruiting efforts. Our travel team coaches were also excellent partners and together with Josh were able to work as one team. We were very pleased with our decision to use Josh Rudd and would recommend his service to other potential baseball recruits.
Eric Murdock
MONEY SPENT IS MONEY SAVED
Josh is a guy that is true to his word. He provided us with a service that made the recruiting process straight forward and easy to navigate. In the days of the pandemic where college scouts were unable to recruit players, he still made it possible for them to see our son perform, whether it be through video or emails, the connections he had were unlimited.  Due to Josh's impeccable reputation, he was able contact more college recruiters than if we would not have used his services.  With that being said, our son is now committed to a top ranked school of his choice with a scholarship.  Thank you Josh Rudd for allowing our son to continue playing the sport he loves.  Money spent is money saved.
The Harvey Family
VALUABLE ASSET TO ANY TEAM
I had the opportunity to supervise Josh when he was a member of the Counselor in Training leadership team at Camp Highlander. Josh was directly responsible for supervising the male CIT's at Camp Highlander for 3 summers. Josh is a natural leader and a tremendous mentor. He worked openly and honestly with all of his CIT's helping them identify their strengths as well as areas that they needed to work on to become excellent counselors. He can deliver both positive and negative feedback in the most professional and caring manner. He is the consummate coach who understands how to take a person where they are and move them forward to improve. Josh is also a team player who can contribute as a leader, participate as a supportive colleague and take direction from the supervisor. Josh is an ambitious young man who is a valuable asset to any team.
Joyce Good
SIBLINGS SUCCESS
Josh Rudd's knowledge and guidance has made my son's recruiting process less stressful and as smooth as possible.  He not only took the time to get to know our son and what's important to him but also took the time to get to know us as parents. His understanding of the recruiting process coupled with his connections made it a no brainer for hiring him to navigate us through the steps we needed to take for our son to continue to play at the next level. His strong dedication to his clients and willingness to drive all over Atlanta after 3 rained out games and 2 field location changes just to make sure our son was able to get the game footage needed definitely went above and beyond. It has been a blessing and pleasure to work with him on both of our sons.
Lisa Salicco
THE PUZZLE PIECE WE NEEDED
Where would we be without Josh is a thought that has crossed my mind numerous times since he agreed to represent our son.  We came to know Josh through a mutual friend and baseball player, I hold this connection as the piece of the puzzle that has been missing in our sons future in baseball.  Without his knowledge and contacts, our son would not have been able to make the connections with the 20+ schools that reached out to him and expressed interest.  Our son had multiple school visits and offers from numerous schools right away following videos as well as the contacts made to schools on our sons behalf.  We greatly appreciate the open lines of communication between Josh and our son as well as to my wife and I.  We would highly recommend Josh for any player wanting to play at the next level, he had our sons best interest at heart no doubt!!
Scott Tucker
A BLESSING TO OUR FAMILY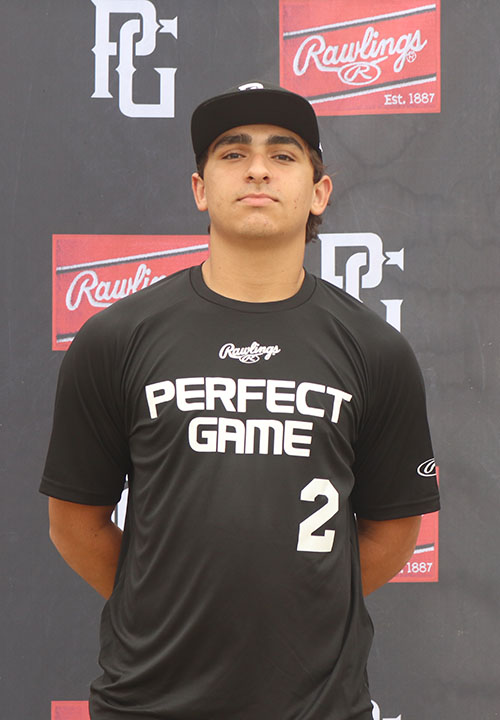 Josh, just wanted to reach out to you and thank you for all that have you done with Jake over the last year. You really care about your players and that is something our family will never forget. You have been a blessing to our family.
Elbert Alfaro
NO BRAINER
On behalf of our family, I wanted to say thank you for all the help throughout the entire recruiting process. Having gone through it once with my older son and now a second time with you, there's no doubt you made it so much easier. As we're all aware, the recruiting process can be extremely overwhelming and a bear to navigate on your own. Your guidance and blue print for success were instrumental in breaking it down into pieces and making it manageable. From day one, we had a plan of action and knew what needed to be done. From there, you were a huge conduit between the college coaches and player. To have someone like yourself who has done this countless times and couple that with the relationships you have at the next level, it's a no brainer. We thank you from the bottom of our heart for all your work, guidance and effort. In the end, you helped another kid achieved his dream of playing at the next level. Without hesitation or question, our family highly recommends Josh for his services. Forever grateful.
David Barozzino
GENUINELY IMPRESSED AND SO GRATEFUL
I would recommended Josh's service for anyone looking to play at the next level. He is very straight forward, he knows his content, has a vast amount of contacts at all College levels and he has a great reputation with the college coaches which is a huge plus. He stayed in constant contact with my son and our family on a weekly basis. We received emails, texts, and videos with a wealth of information to help with the overwhelming process. We were genuinely impressed and are so grateful we had his expertise to help guide us through the recruiting period. He helped not only my son but our family as well.
Adie Tucker
COULDN'T HAVE DONE IT WITHOUT HIM
I can't thank Josh enough for his help and guidance throughout the recruiting process. He is knowledgeable, hardworking and most of all honest. Josh does a great job assessing talent and he makes sure you are setting REALISTIC goals. Navigating the recruiting process is hard especially for a first timer. Josh kept us all on track and focused. Josh made sure Tyler was exposed to the right programs and Tyler had multiple great opportunities. I can truly say that we could not have done this without him.
Novik Family
TREATED MY SON AS AN EQUAL AND LISTENED TO HIM
My son Alex had the luck of playing for Hoff-Fitz Rookies , a Developmental baseball program for players entering high school. His luck increased when Coach Rudd became his coach. Coach Rudd taught him the game strategy with dignity and respect. He listened to him and directed him , treating him as an equal and taken his voice into consideration. I believe I can say every player in the Rookie team felt the same and every parent was impressed. It was a summer full of baseball, but because of Coach Rudd, my son enjoyed every bit of it and learned an immense amount!
Blanca Maya
BLESSED & FOREVER GRATEFUL
Baseball parents all want the same thing for their son – to play college baseball.  They want their son to find a college that fits their son's athletic and academic needs.  The challenge is college recruiting has gotten harder and harder due to the transfer portal and quite frankly the number of top baseball players in the country.  Josh was able to help us manage our expectations and focus on where the best fit for our son was.  He worked diligently marketing our son across multiple colleges which enabled him to have options to choose from.  Without Josh, I'm not sure our son would have had the options he did which ultimately led him to finding the best fit for him on the baseball field and academically. God definitely put Josh in our son's life to help guide him along this path.  Many thanks to you and what you did for our son!  We are forever grateful!
Kelly & Seth Moon
NO ONE BETTER IN THE BUSINESS
If you have a high school student athlete who you think has what it takes to play at the next level... but you're unsure about the process, what it takes, how to start the recruiting process you absolutely must get in touch with Josh Rudd for an intro conversation. There is no one better in the business of getting to know your athlete, educating you on the process of recruiting and ultimately promoting him/her to the right school based on their projection and talent level.
Carl Barnowski
A VITAL ASSET
During my time as Academy Director at SLAM Charter I found Josh Rudd to be a highly efficient instructor who used innovative and hands on project based instruction. Josh has the unique ability to motivate and inspire his students while making learning fun. Josh was instrumental in establishing SLAM's web site and is responsible for maintaining SLAM's role in creating partnerships with the collegiate and professional teams in the area. Josh is innovative, creative, hardworking, and a vital asset at SLAM Charter.
Stan Yanowitz
SKEPTICAL AT FIRST, WE LEARNED
We would like to take a moment to express what a wonderful job Josh did for our son and family. Although skeptical at first, we learned to trust the process of his system. It was a great experience watching how Josh put it all together in helping our son make the right choice for the next step in his baseball journey.
The Abbazia Family
SYSTEMATIC APPROACH
I highly recommend Josh Rudd to any college baseball prospect and his parents! Josh has a systematic approach to identify schools, initiate and facilitate effective communication, and provide video evidence of a player's abilities. He is attentive, extremely knowledgeable, relentless and most importantly he's honest. My son recently committed to an incredible D1 program I didn't know existed. After speaking to the coaches and touring the school and facilities I couldn't help but think that this opportunity would never have been revealed to us without Josh. Josh has a proven track record and a vast network. Lastly, Josh takes a humanistic approach aimed at finding the right fit that's driven by his integrity and love for the game
Jason W. L'Etoile
IT'S NOT JUST ABOUT BASEBALL
Josh was my coach in high school and on my travel team as I was entering college to play. Throughout his entire time as a coach, there was never a doubt about his passion about his players and the game. His passion didn't just stop on the field - he stayed in touch and talked with us on just about anything outside of the diamond. These types of coaches are great for athletes because it's not just about baseball, it can be about the bigger things in life. Seeing Josh care for us is what really got our attention.
Tyler Everett
GENUINE DESIRE TO SET PLAYERS UP FOR SUCCESS
Our family is so grateful to Josh for finding the right baseball program for our son. Josh worked tirelessly educating us on the process, getting to know our son, and keeping him on track. Josh's knowledge of baseball recruiting and his vast list of contacts across the country in all types of programs, helps players get in front of the right coaches. I can't imagine navigating the baseball recruiting world without him. His honesty, support, and genuine desire to set players up for success shows in every interaction with him.
Julie Webster
NEVER COULD HAVE DONE IT ALONE
We are extremely appreciative of Josh's support during our son's recruitment process.  His marketing content, tutorials, methodologies and leveraging of social media were extremely beneficial in driving eyes to our son's media platform. His contacts, abilities and willingness to reach out directly to coaches are something we never would have been able to do on our own and are very grateful. Thank you Josh!
The Petrovich Family
JOSH IS THE BEST. NOT EVEN CLOSE.
We were very fortunate to have found Josh. No messing around, straight to the point, got our child committed to a school that met his academic and athletic needs. Knows what he is doing and best of all he cares about his clients. There are many "so called recruiting companies and college advisors out there" save your money, Josh is the best. Not even close. We thought we knew the ins and outs of the "process" in Florida, we were wrong. Josh knows the ins and outs of the process in all 50 states ! He has all the tools, follows up, texts you, and really kept in communication with our son through the whole process. Even if your child is being looked "at" and in communication with coaches, you need Josh. Josh makes it happen.
Yudany Fernandez
HE HAS A SPECIAL GIFT
It's my pleasure to write this recommendation for Josh. I have known him for years and worked with him in his roles as a travel baseball coach and private baseball instructor. During this time and through many experiences with him, I find him to have very strong leadership, communication, and organizational skills. He has a special gift as a leader, getting players and parents to buy in to his successful ways, in addition to his knowledge of the game. He communicates effectively, both in individual and group settings, building relationships at all levels. When his leadership, communication and organizational skills are combined, he is simply awesome!
Jane Beekmann
ADAPTS TO EACH PLAYER'S CHARACTER
A tenacious College Baseball Scout, is what comes to mind when I think about Josh. My husband and I have known Josh for 6 years, during which we chose Josh to represent our son as he started the college baseball selection process. I was particularly impressed by Josh's ability to manage every player in their own unique way, while keeping players and their parent informed, making them feel, as if he was working solely for them. Even after my son received and accepted an offer, Josh remained in contact and up to date with his progress throughout each Season. Josh would be an asset to any team as a member or leader, due to his ability to work both independently and with others. He also has an innate knowledge of the game of baseball and possesses the ability to assess players to understand how their skill set fits with a team's culture and playing requirements.
Colleen Fitz-Gerald
FROM START TO FINISH
As a mom that has never had any experience with the baseball recruiting process, the process seemed overwhelming and I think without Josh's help we couldn't have managed. From start to finish, Josh helped my son get through the process providing valuable guidance. I was impressed by the relationship he was able to develop with my son. He advised him on the recruiting process as well as building trust and creating relationships and of course finding the best possible school for him. I recommend Josh to any parent looking for honest advice and help with baseball recruitment. Thanks, Josh, for your help!
Yami Boitel
DEDICATED THROUGH SURGERY
Our son tore his UCL during his junior year baseball season. With surgery and rehab ahead of him, plans for colleges and recruiting changed dramatically. Senior year for baseball was non existent for our son and he had a hard time with that and the thought of his dreams to play baseball on a higher level slipping away. Once he started throwing again, Josh and his experience and connections put Trent's videos in front of some amazing programs which in turn allowed him to receive multiple offers from DII schools. Without Josh, Trent would not be a DII commit to a school he fell in love with. We are very thankful for Josh and his dedication to our son despite the obstacles life threw at him.
Amie Boone
YOU WILL NOT REGRET IT
 Nothing but a BIG "Thank you" to Josh Rudd for his exceptional support and guidance in the recruiting process! I am thrilled that my son has been given a fantastic opportunity to play baseball with a Top Tier program perfectly suited for him. There is no question in my mind that the offer he received would not have happened without the dedicated involvement of Josh from start to finish. For anyone considering the investment of bringing Josh into your son's recruiting experience I can say unequivocally it was the best decision we made. Eight years ago when our oldest son was looking to continue his baseball career at the collegiate level, we were unaware of the need to look outside of showcases, travel tournaments or coaches input to help guide him through the process. Josh provides an honest assessment of your players skills and where the best placement at the collegiate level would be. He listens to both parents and players and responds with important feedback that "resonates most with your son". Anyone with a teenager should understand how critical that last statement is! Do not hesitate in taking advantage of Josh's extensive baseball knowledge, social media expertise/ presence, and Collegiate Coaching staff pipeline. You will not regret it!
Anne Morse
THERE ISN'T A RESOURCE BETTER THAN JOSH
When the Covid pandemic hit everyone like a ton of bricks, it immediately made the already difficult recruiting process even more difficult, especially for 21's and 22's. Many coaches had been in contact with our son and were scheduled to come watch him play early summer of 2020, but that obviously couldn't happen now.  Left to wonder if college baseball was even in the cards for our son anymore, like most, we were not sure how to navigate the future. We were then put in touch with Josh Rudd.  That's when things started moving in a positive direction once again. Josh used his many resources to teach us how the process worked and led us through it every step of the way. I don't think there is a resource out there today who does it better than Josh Rudd! Because of Josh's help, Carson is now committed to a school and program that is a perfect fit for him. I would definitely recommend Josh Rudd.
Shane Dunlap
NOT YOUR AVERAGE RECRUITER
Not your average recruiter. Rudd provides a specific program with a ton of inside information that allows you to create a REALISTIC path to reach that goal of playing college ball at the next level. Very honest and informative with constant updates and tips on how to manage the process, keep up with social media platforms and is always available for any question at any time. Rudd is not here to tell you how good your kid is, he will be brutally honest and realistic in order help you find the best opportunities that will allow your child to succeed and grow at the next level. For us, it was obvious Covid was going to be a huge problem for Cameron and the whole 2022 class, especially for position players with the common theme being "we are ok if we skip this class". Rudd helped introduce many schools to help open up opportunities (and our eyes) that we may otherwise have never known about to consider and provide real honest answers to real concerns for questions we had. The goal is to have schools that you've been communicating with come and watch you play in the summer, "hey I play baseball in South Florida for really good teams and I want to play at your college" will not get you far. The players will learn valuable LIFE lessons on how to navigate the communication and build relationships based on good and bad feedback. We highly recommend Rudd and because of this process, Cameron will have the opportunity to play for Wingate University. Go Bulldogs!
Ryan Harris
GREAT INFORMATION
Josh, thank you for Social Media webinar. In today's world we've come to realize how important it is as part of the recruiting cycle. Great information provided in a precise and easy to follow manner. Thank you for the help!!!
David Lebenson
RUDD IS BEST ON THE PLANET
I cannot thank @JRudd_Scout enough for the overwhelming amount of support, and help throughout my recruitment process. Josh Rudd is the best on the planet. He will get you seen. Thanks again Josh.
Joe Abbazia
HOLDS HIMSELF AND OTHERS TO STANDARD OF EXCELLENCE
Josh holds both his students and himself to a standard of excellence. He is organized and detail oriented. Students are fortunate to have him as their leader in the classroom. Their scores on the state exams are a testimony to this. He also serves as a role model to other teachers and his work is often used as samples in professional development.
Kelly Pierce
WORLD-CLASS
Our son has had the opportunity to spend a few summers with Coach Rudd training. His baseball skills have increased drastically as well as his overall strength. Our son's desire to play college ball grew exponentially after his first year of training with Rudd. However the biggest compliment I can give Coach Rudd is that thanks to him our son has gained the love for the strategic part of the game. Physicality is important in baseball but the mental game is even more important. Rudd runs a world-class program and leaves his heart on the field every practice and game. And most importantly, he always treated our son and his teammates with the utmost respect. We look forward to another great summer.
Brett Zimmerman
JOSH IS GREAT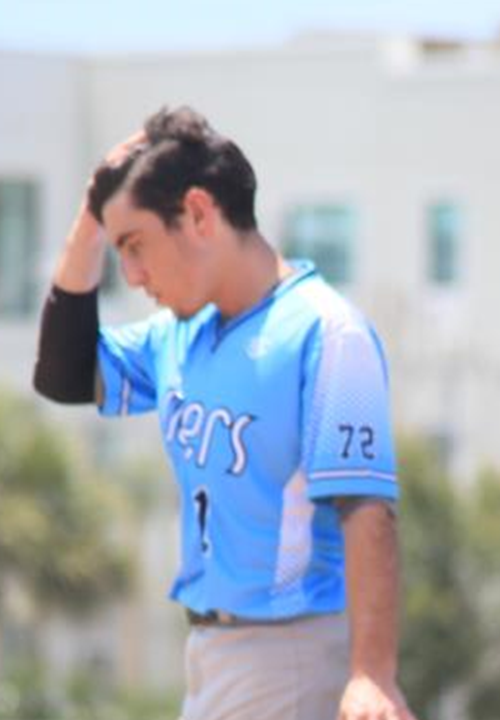 Josh Rudd coached my son during his season with the Florida Pokers 14U. I have to say that he is great as a coach in many ways, with parents and players. As a parent I appreciate and I'm willing to have information regarding schedules, planning, feedback of my son, etc., and coach Rudd by far communicated everything I needed to know. Communication with players was excellent also. Coach Rudd's delivery when communicating with players was done at all times and in a positive way. He does a great job during practices, has great baseball skills and knows how to deliver them to the players so they can learn from him. Regarding games, he is a great head coach, gets prepared for the games in advance and has good strategies during the game. Overall, coach Rudd met my expectations as a baseball coach. Would recommend him with no doubt.
Adriana Delgado
RESPECTED BY COLLEGE COACHES
Our family hired Josh Rudd to help guide us and our son through the college baseball recruiting process. After meeting with Josh for the first time, we knew Josh would be a great asset in helping with the recruiting process. Josh has a no-nonsense, passionate approach to helping student athletes find the best fit for their college career and that includes considering the academic and social aspect of college and not just baseball. Josh's comprehensive knowledge of the recruiting landscape, extensive network within the college baseball community, and understanding of the process are invaluable to his student athletes and their families. It is clear that he has the respect of college coaches and has developed solid relationships with these coaches, both of which are keys to success. Josh cares greatly for his clients and is a tireless advocate for them. Our son recently committed to play baseball for an ACC school and Josh helped tremendously throughout the entire process. Our family highly recommends Josh if you are looking for someone to help to navigate the complex process of college baseball recruiting.
Brian Bryant
WE SAVED MONEY
We met Josh during my son's freshman year in high school and since that time Josh has been a valuable asset. Josh's knowledge of the recruiting process is second to none. The number of coaches he has relationships with is vast and goes well beyond the southeast. As an example, Alex was able to build a relationship with the coaches at the University of San Diego, which is where Alex eventually committed. Without question a kid from Gastonia, NC would not have had an opportunity to attend school in San Diego without Josh. Josh took the time to get to know Alex on many different levels including academic, baseball and personality. He wanted to make sure we were directing our attention and resources to schools that met our needs academically, financially, athletically and would be a good fit from a cultural standpoint. Josh also does a tremendous job giving guidance on which camps and showcase events to attend. We saved saved money by not going to events where there would be very little recruiting taking place or coaches attending. Even though my son has committed, Josh still reaches out to check in and to answer questions. If your son has a dream to play college baseball, I would highly recommend working with Josh. He will be honest and direct which is what you will need when making this important decision.
Brian Woody
BEST INVESTMENT WE EVER MADE!
There is no doubt that Josh Rudd is an expert in the college baseball recruiting process, which was previously a mystery to us.  Josh not only offered us invaluable insight and education, but also ultimately saved us money we otherwise would have spent in registering our son for unproductive camps and showcases.  We feared that, along with other talented players, our son might be overlooked in this process.  As soon as we started to work with Josh, we had full confidence that our son would get a fair look by college coaches.  Josh is direct, honest, and transparent.  One of the best investments we ever made!
Stacey Felmlee
WITHOUT A DOUBT, ONE OF THE BEST DECISIONS
I've been a high school and travel coach for a very long time, and felt that I had a good beat on what it took to get kids to play at the next level. When I met Josh, I'll admit I wasn't sure if making an investment would be worth it. However, looking back on the experience now, inviting Josh into our lives was without a doubt one of the best decisions I made to help my kid reach his dreams. As a recruiter, you can not ask for much better than Josh's dedication, commitment, connections and understanding of the "process". From the start, he painted a clear road map of what the journey would look like and in the end, it played out exactly how he described. It is 100% because of him that my son got a 4-year commitment to play baseball at Fordham University. Josh is very well-connected and widely respected at all levels of baseball across the country. Coach Rudd's best quality is his genuine love for mentoring these young men. His background as a teacher and coach shines in his role as a recruiter. He makes all of his players and families feel like they are his top priority, and he will get and give you the honest truth no matter what. Throughout this process, I've learned that the recruiting world today is nothing like what it once was. Student-athletes absolutely need help navigating the waters of the recruiting world. I highly recommend Coach Rudd to any and all families that want to give their ballplayer the best shot at reaching the dream of playing in the NCAA.
Franc J. Boza
INTEGRITY & GENUINE CARE
We wanted to extend our heartfelt gratitude for Rudd's exceptional support and partnership in guiding Johnathan through his baseball recruiting journey. Josh's expertise, dedication, and network have played a pivotal role in our son's success. His personalized approach to identifying opportunities, showcasing our son's talents, and providing valuable feedback made a significant impact. Josh's professionalism and clear communication alleviated the complexities of the process. We are truly grateful for Josh's instrumental assistance and willingness to go the extra mile alleviating much of the stress with the recruiting process. His expertise, integrity, and genuine care for Johnathan's success truly him apart. Thank you once again for everything you have done for Johnathan and our family.
Israel Gomez
EXCELLENT MENTOR
Josh was the C.I.T. coordinator when I went through the training program at Camp Highlander. He mentored me, among others, throughout my college years. He has played an important role in helping me meet my goals and is a great friend. Josh's unselfishness and genuine care for others made him an excellent mentor.
David Luria
MOST RESPECTED ADVISOR
My son was lost in the recruiting process. Josh brought clarity on how to market my sons talents, leveraging his connections to find the best fit. Josh is one of the most respected advisors amongst the college coaching community. Speaking with various coaches in our journey, the respect shown by these college coaches in regards to Josh made it evident that Josh was the right choice to entrust with our sons future!
Bill Mulholland
UNDERSTANDS THE BIG PICTURE
Coach Rudd, was my high school baseball coach. He always made an effort to have a good relationship with all his players, lead with enthusiasm, and knew how to motivate players. Seemed attentive to the details and works towards the bigger team picture. Recommended for any position.
Chad Buckley
WILL GET THEM COMMITTED – PLAIN AND SIMPLE
If you want your child to play college baseball, Josh Rudd will get them exposed and committed - Plain and simple. His database of coaches throughout the nation is very lengthy and the rapport he has with each of them is impressive. Josh is a no-nonsense, straight shooter who truly cares about the players he represents. The only thing I regret is not signing up with him sooner!
Vincent Rodriguez
PREPARED MY SON FOR ALL ASPECTS OF LIFE
I would like to introduce myself as a Fire Chief with the City of Sunrise. I have been with the City for 25 years and hold a Masters Degree in Emergency Management from Nova Southeastern University. Coach Rudd has worked with my son for several years, I feel that his influence both physical and mental preparation has prepared my son for all aspects of life. Not many coaches go to this level to prepare kids academically as well. His method of coaching young athletes greatly prepares them for the challenges both on an off the field. I highly recommend Coach Josh Rudd for any position the influences young athletes and their professional growth.
Scott Manning
INCREDIBLY DILIGENT WORKER
Josh is a fantastic writer and incredibly diligent worker. We gave him added responsibility this baseball season as we tried a new system and he did much better than expected with it. Josh is also strong with communication and handles feedback tremendously well.
Tim Schuler
HELPED US AVOID DEAD ENDS
The college baseball recruiting process is difficult as it is, but even more so with extended dead periods and expanded/bloated rosters at all levels. Josh Rudd was able to help empower my son to develop a recruiting plan and follow through on that plan. Josh was able to advise my son on which contacts had promise and which ones were dead ends, saving everyone time. And, most importantly, at the end when a decision needed to be made and self-doubt crept in, Josh was able to provide clarity. At that time my son was ready to accept an offer presented to him to find his college baseball fit. An offer that probably never would have come but for Josh. Forever grateful.
Michael Haskins
OUR CHAMPION
The college recruiting process, even early on, can be easily overwhelming. When our son started high school we knew the importance of getting on the radar of college coaches, but had no idea what we needed to do. Josh Rudd, who had coached him previously, came in the picture. To say he is part of the family is a mild statement. He sat with us and explained the process, types of exposure, setup a website, talked to coaches, etc. Coach Rudd has spent countless hours working with us on picking the right schools, scholarship opportunities, the right showcases and camps. He not only knows the recruiting process, he knows baseball! He knows strengths and weakness, how and when to step back or step up. His knowledge and advise is not just a sounding board, but a comfort when it feels so much is on the line. He is a our biggest supporter, confidant, motivator and truth speaker! We are so grateful for everything, and can not thank him enough. We know we will see him in the stands rooting our son on. Thank you Coach for being our champion❤️.
Susan Manning
BRINGS OUT THE BEST IN PLAYERS
I had the privilege of having Josh as one of my coaches. He brought an energy to each practice and game that brought the best out in his players and worked tirelessly to make sure you realized your potential. If you're looking for someone to push you to be your best, then Josh is your guy.
Josh Nichols
POSITIVE ROLE MODEL
My son got the opportunity to work with Coach Rudd this summer for the first time - WOW what an experience! 13-14 year old boys need to see positive roll models in their life and Coach Rudd is just that. Thank Coach for all your time, dedication and attention to detail. See you on the field
Scott Moore
PRICELESS LEADER AND MENTOR
Josh was instrumental in our son's recruitment process. He is a professional recruiter with endless knowledge of the recruiting process. "Trust the process" is his coined phrase. His leadership and mentoring is priceless. I highly recommend his services for anyone looking to hire a baseball recruiter that gets you solid results. Thank you Josh!
Jacqueline Paradoa
SMART, PRAGMATIC AND EFFECTIVE
The college baseball recruiting process can be a stressful and emotional time for the athlete and the parents. After toiling and riding an emotional roller coaster for a couple years with a son who had the talent, we needed help. We met Josh and he walked us through the process he's crafted. It's smart, pragmatic and effective. Within a few weeks we had a targeted roadmap to get our son an opportunity to break through the clutter and eventually get the opportunity he has long dreamed of. The process helped us understand where the "market" told us where our son "fit" and we were able to partner with Josh to start to focus in on schools that were higher probability opportunities, yet fit our goals. Whether it's Josh's unvarnished, candid truth about grades, or your son's skill level or his help in advocating for the athlete, directly with the schools when the opportunities heat up, we found him to be the difference maker and the help we needed. We are so grateful that our paths intersected.
Timothy Schuldt
REPUTATION AND CONNECTIONS
Maneuvering the recruiting process is overwhelming and adding a pandemic to the mix made it feel impossible. We will forever be grateful to Josh Rudd for making the process manageable. With his reputation and connections our son was able to be recognized by coaches who otherwise wouldn't have seen him. He guided us through the recruiting process every step of the way. We can proudly say our son is committed with both academic and athletic scholarships. This most likely wouldn't have been possible without Josh Rudd. 
Kristen Cambas
GREAT COACH, BETTER MAN
Josh or "Coach Rudd" coached me in high school. Not only did he coach the fundamentals he taught life lessons through the game of baseball. He is a great coach but even a better man!
Heath Blackburn
CAME AS A RECRUITER, ENDED UP A LIFE-LONG FRIEND
Our family highly recommends Josh Rudd for your recruiting needs. Josh came into our lives as a recruiter and ended up a life long friend. Josh goes above and beyond for your child. My husband and I did not know anything about the college process and Josh was awesome educating us as well guiding our son. He always steered us in the right direction and really listened what would be the best choice for my son. He works hard and really is a good guy and has the kids best interest at heart. He is definitely in the right profession!!
Dana Vieira
ATTENTIVE TO OUR REQUESTS
Our family used Josh as a personal recruiter for our son Quin during the college baseball recruitment process. Josh is very well organized, communicates well and was very attentive to all of our questions, requests and needs during the process. Josh is knowledgeable about the college baseball recruitment process and was honest and forthcoming with our son Quin. He is supportive and realistic with his athletes and we appreciate all he did for our son.
Shannon Spalding
---